Alumni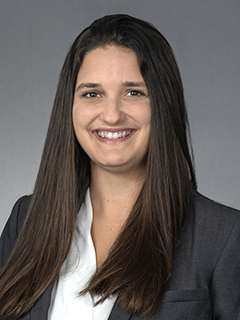 Laura Vogel (Chen-Moore)
Laura Vogel, PhD, PE is a Water Resources Engineer with experience in surface water and groundwater modeling as well as design, permitting, and construction of a variety of civil and environmental engineering projects including stormwater, wastewater, potable water, and remediation projects. Dr. Vogel has experience assessing the impacts of sea level rise on communities by combining hydraulic/hydrologic modeling and assessing risk to develop capital improvement needs. Dr. Vogel holds a BS degree in Environmental Engineering and an MS in Civil Engineering from the University of Miami as well as a PhD in Environmental Engineering from Western University.
---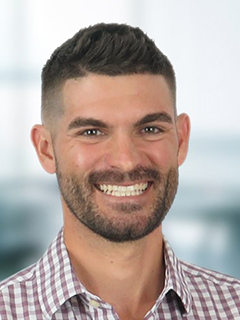 David Hernandez (Hazen & Sawyer)
David Hernandez, P.E., ENV SP is a University of Miami alum (BS: 2012, MS: 2013) and is a Senior Principal Engineer at Hazen and Sawyer. Mr. Hernandez specializes in sustainability and wastewater treatment. Mr. Hernandez has experience in wastewater planning, design, and construction. Additionally, he serves on the Institute for Sustainable Infrastructure's (ISI) Training and Credentialing Committee and has experience using ISI's Envision Framework for holistic alternative evaluations and project verification for sustainable design/construction.
---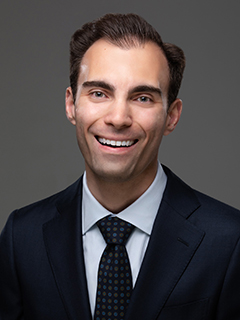 Eric Antmann (Kaseya)
Eric Antmann is a Solution Specialist with Kaseya at their Brickell headquarter. He works in their Business Continuity and Disaster Recovery group, serving mid-market enterprises. Prior to joining Kaseya, Mr. Antmann was a Principal Engineer with Hazen and Sawyer and opened Hazen's Fort Lauderdale office in 2018. While with Hazen, he also served as Chair of the Florida Water Environment Association's Southeast Chapter. In addition to his professional appointments, Mr. Antmann is a Campaign Chair for the Jewish Federation of Broward County's Young Leadership Division and recipient of their 2020 Joan and Douglas Gross Community Service Award. During his time at the University of Miami, Mr. Antmann served as Chair of the Engineering Advisory Board and two terms on the Student Senate. He was recognized with the College of Engineering Dean's Service Award in 2014, as well as the Florida Section American Water Works Association Roy Likins Scholarship and the American Society of Civil Engineering's Miami-Dade Branch Scholarship.
---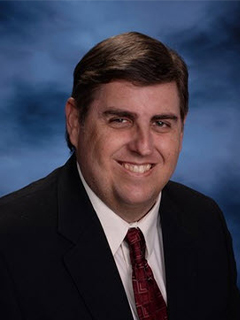 Walter Wilcox (SFWMD)
Walter Wilcox is a Professional Engineer who graduated from the University of Miami with Bachelor's Degrees in Environmental and Civil and Engineering and a Master's Degree in Civil Engineering with an Environmental Engineering emphasis. Walter is the Director of the Modeling Section of the Hydrology and Hydraulics Bureau at the South Florida Water Management District and oversees development and application of hydrologic, hydraulic, hydrodynamics and water quality computer models for planning Everglades Restoration and Coastal Resilience infrastructure and operations in South Florida. Walter and his team have helped to identify and demonstrate the benefits of over 10 billion dollars of constructed or authorized capital infrastructure improvement projects and have been innovators on several technical fronts including stochastic optimization and hydraulic field experimentation.


---
Industry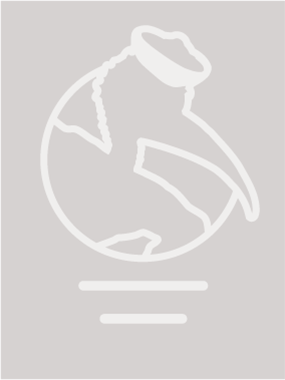 Rashid Istambouli (Interim Director, DERM)
---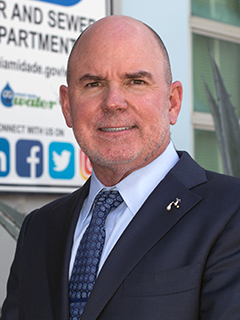 Roy Coley (Director, WASD)
Mr. Roy Coley is the current Director of Miami-Dade Water and Sewer Department, one of the nation's largest water and sewer utilities serving more than 2.7 million residents. He is a water and wastewater operations and maintenance professional with over 25 years of experience, holding water and wastewater treatment operating licenses in both Alabama and Florida and has six treatment and management certifications from California State University College of Engineering. He holds a Bachelor of Arts degree in Organizational Leadership from St. Thomas University of Miami where he graduated summa cum laude and a Master of Business Administration from Saint Leo University of Florida. Mr. Coley has been a transformational leader at Miami-Dade County, as well as the City of Miam Beach and Florida Keys Aqueduct Authority for the City of Key West where he worked as Director of Public Works and Director of Operations, respectively. He continues to be passionate about water resources and its preservation, by providing innovative approaches to stormwater management and renewal/replacement of aging infrastructure, as well as leading development and implementation of employee incentivization plans. He believes public service is the backbone of any community and instills a "working for you" approach in all divisions across Water and Sewer when dealing with residents and businesses throughout Miami-Dade County.
---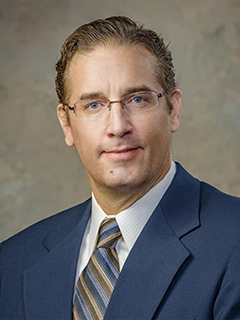 Gordon Brown (Pratt & Whitney, Jupiter)
Dr. Brown is the Environmental Compliance Lead at the Pratt & Whitney aircraft engines production and testing facility in Jupiter, FL. He has extensive knowledge and experience in the application of environmental regulations to industry. He currently manages the Title V Air permit and compliance, storage tanks, chemical reporting, emergency response compliance, and serves on the sustainability team. Additionally, he has years of experience with NPDES, Industrial Wastewater, and RCRA permitting and compliance. Prior to working at Pratt and Whitney, Dr. Brown worked in the Oil and Gas industry for 4 years in Oklahoma and Texas. Before that, he worked for 3 years with the US EPA in environmental remediation. Dr. Brown grew up in Western NY and received his Bachelor's degree in Chemistry and Earth Sciences from SUNY Brockport where he was the Departmental Scholar in Earth Sciences and received the Analytical Chemistry Award. He then focused his studies and research on hydrogeology and environmental chemistry in the in Environmental Engineering Sciences Department at the University of Florida, receiving Masters and Doctoral degrees. Currently, he is a board member on the Florida Section of the American Water Resources Association and serves as the Education Committee Chair. Additionally, he is an At-Large Director on the board of the Southeast Section of the Air And Waste Management Association of Florida. He enjoys interacting with private and public sector administrators, researchers, consultants, lawyers, and planners. Dr, Brown is a big sports fan and an avid outdoorsman enjoying boating, snorkeling, hiking, camping, mountain biking, and snow skiing.
---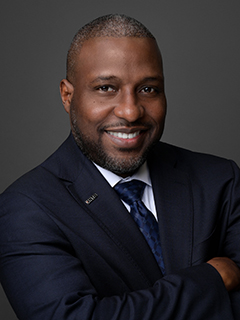 Kevin Brown (Associate VP, HNTB)
Kevin Brown is an Associate Vice President for HNTB Corporation with over 22 years of experience in civil and transportation engineering. Kevin also serves as the HNTB South Florida Offices' Operations Manager and a Program Director. Throughout his career, he has been responsible for delivering and managing a variety of infrastructure projects and initiatives ranging from transportation facilities, environmental mitigation and restoration, technology solutions and land development.
Kevin is a graduate of the University of Miami where he received a Bachelor's Degree in Civil Engineering and a Bachelor's degree in Environmental Engineering. He is a registered Professional Engineer in the State of Florida and obtained his Project Management Professional Certification from the Project Management Institute. Kevin is also a graduate from the Florida Engineering Leadership Institute and the Miami Chamber of Commerce Leadership Miami Program.
---